Our Truckmounted Equipment Does The Work, But Our Service Professionals Make The Difference!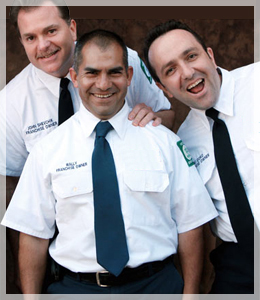 Direct From Shaw Carpet Industries, the worlds largest manufacture of new carpeting:
"Research indicates that the hot water extraction system provides the best capability for cleaning. This system is commonly referred to as "steam cleaning," although no steam is actually generated. The process consists of applying a cleaning agent into the carpet pile and using water in the extractor to recover the used solution and soil."
Unlike the dry-clean process, dry cleaning frequently uses a high-RPM rotary bonnet cleaning which is only cleans the tips of your carpet fibers. The tips of the fibers are cleaned, but since dirt and spills deep in the carpet pile are not reached, the potential for re-soiling is much quicker. This form of topical cleaning leaves behind the cleaning agent, while trapping a soapy, dirt-attracting residue deep in your carpet, creating both the risk of reappearing spots and a potential breeding ground for mold and bacteria.
Dry Cleaning vs. Hot Water Extraction
Dry Cleaning

Only tips of fibers cleaned
Not truly a "deep cleaning"
May void your carpet warranty
May flare tips of carpet fibers!
Encourages re-soiling
Low pressure application
Steam Cleaning (Water Extraction)

Powerful, active cleaning solution
Comparable drying times
Manufacture Recommended
Full Recovery of dirt & soap
Resists re-soiling
Safe & Non-Toxic
The A1 Carpet Care Guarantee
We know we make mistakes from time to time. We're only human. But the measure of a service company is not perfection, but rather how well it handles its mistakes. At A1 Carpet Care we clean to IICRC standards and we are sincerely committed to your total satisfaction.. Your satisfaction is guaranteed on every job.